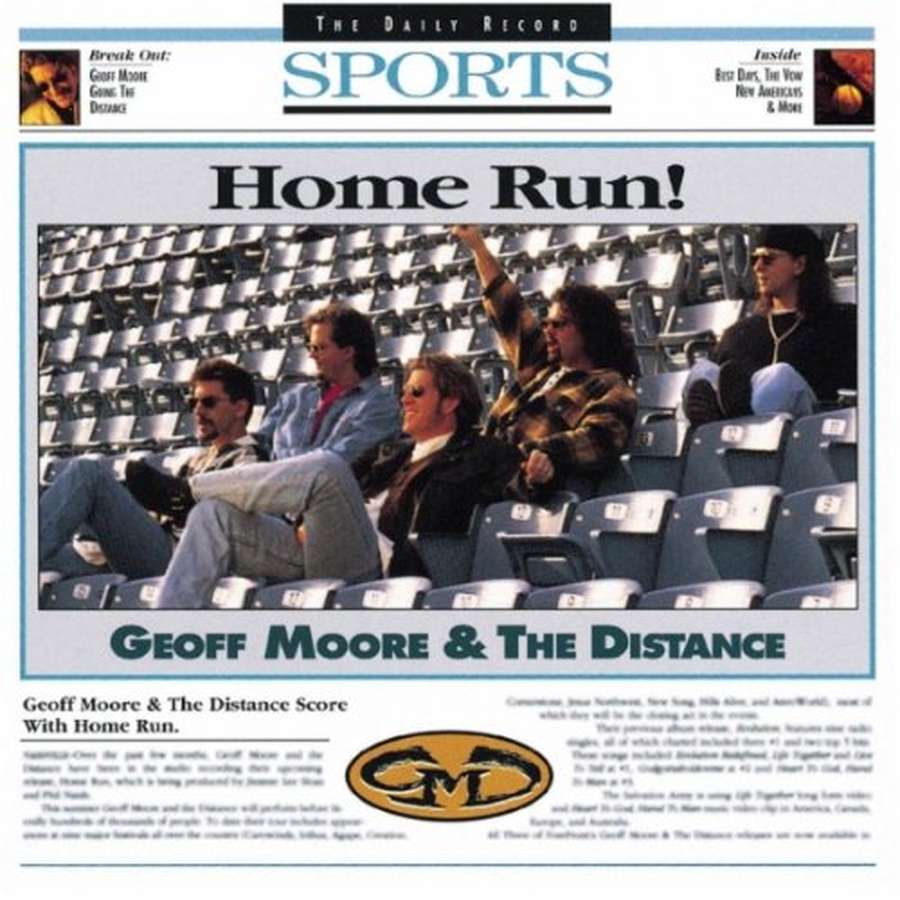 Hey, It's Friday! Time To Tune Into A Great Day of Christian Music on CCM Classic Radio: TUNE IN!!!
Friends
This Was Just Written By The Archers: We were absolutely HONORED when we got the call from Jeff & Sheri Easter to sing on their new project "Treasure." What a blast to revisit our "Sunshine on a Cloudy Day" harmonies, sing background vocals for the incredible Sheri Easter, and create some new vocal arrangements just for this recording. Go get it and enjoy!

As we prepare to once again enter in the weekend, I hope that you will keep CCM Classic Radio on your radar. We work very hard to keep CCM Classic fresh with a huge variety of music. That is our part and your part is to tune in. I know that you love this music as it brings back great memories of our walk with the Lord. I ask you to spread the news about CCM Classic Radio.
Well, let's talk about tomorrow's music. Here Are Two New Album For You:
"Home Run" Geoff Moore & The Distance
"Hide Away" Brush Arbor
*****Please LIKE and SHARE these posts*****
Do not forget to join The CCM Classic Group: https://www.facebook.com/groups/78765077517657
Here Is The Schedule for Friday, March 10:
6:30AM Album "Homerun" Geoff Moore & The Distance
8AM Album "Call It Grace" Steve Archer
9AM Album "What Kind of Love" Margaret Becker
10:30AM Album "Hide Away" Brush Arbor
11:30AM Album "Invincible" Skillet
1PM Album "Time" Third Day
2PM Album "Every Single Day" Nancy Honeytree
3:15PM Album "The Hope of A Man" Bob Carlisle
4:30PM Album "The Absolute Best" Carman
6PM Album "Double Take" Petra
7PM Album "Homerun" Geoff Moore & The Distance
8:30PM Album "Hide Away" Brush Arbor
GET Your FREE ANDROID APP at: https://play.google.com/store/apps/details...

Or You Apple App at: https://apps.apple.com/us/app/ccm-classic-radio/id966557285

PLEASE LIKE US AND SHARE US AND RATE OUR APP.

I hope that you will tune in!

Many Blessings
Michael Lederer

back to list