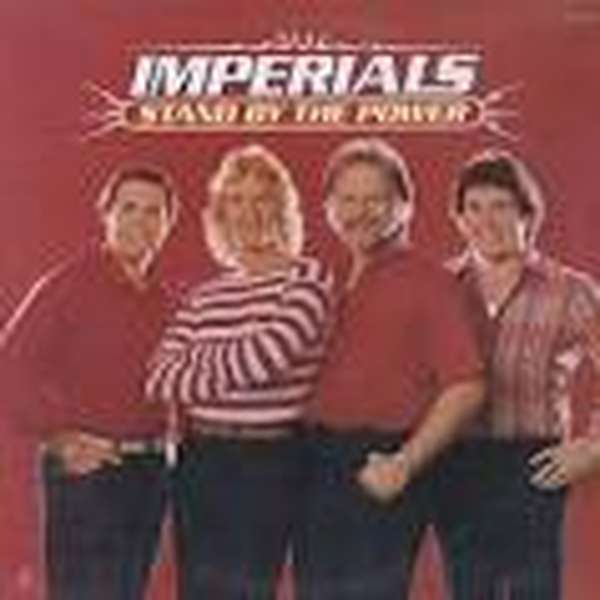 Welcome To A very Special "Gospel Monday" Enjoy Your Day With CCM Classic Radio!
Friends,
Welcome to Gospel Monday which "The LeFevre Family" were such an important part of. Their son who so many of us know so well, Mylon just passed away. CCM Classic , as a tribute to his life, will be playing a day of his music as well as a live interview that we did with him quite a few years back which is loaded with his music. Mylon was talented and passionate and most importantly Loved The Lord whom he resides with for all eternity. It has been very difficult, this side of heaven to watch so many amazing men and women leave us.

A few years back I did an interview with the Nelons. Thet were just coming out with one of my favorite albums "Peace At Last". It was a great interview filled with songs. Please take the time to listen and enjoy this 75-minute interview.
Here are some verses from Psalm 27; these are so appropriate for these times. Please take the time and meditate on these.1 The LORD is my light and my salvation— whom shall I fear? The LORD is the stronghold of my life— of whom shall I be afraid? 2 When the wicked advance against me to devour me, it is my enemies and my foes who will stumble and fall. 3 Though an army besiege me, my heart will not fear; though war break out against me, even then I will be confident.4 One thing I ask from the LORD, this only do I seek: that I may dwell in the house of the LORD all the days of my life, to gaze on the beauty of the LORD and to seek him in his temple.5For in the day of trouble he will keep me safe in his dwelling; he will hide me

Did you know that if you have Bluetooth in your car, you can tune into CCM Classic Radio?
Here Is The Schedule for Monday, September 11
6AM Album "One Step Forward" The Mullins
7AM Album "Stand By The Power" Vinyl Revival_ By The Imperials
8AM Album "75th Diamond Jubilee" The Speers
9:30AM Album "Peace At Last" "CCM Classic Show With The Nelons"
11AM Album "Peace of The Rock" Gaither Vocal Band
12AM Album "Double Take Live" Gold City
1PM Album "What Ya' Gonna Do" Jubilation (White River)
2PM Album "Feelings" The Rex Nelon Singers
3PM Album "Naturally Live" The Kingsmen
4:30PM Album "Can't Stop Talking About Him "Gaither Vocal Band
5:45PM Album "Neighbors" The Downings
6:30PM Album "Peace At Last" "CCM Classic Show With The Nelons"
8PM Album "See Me God" Cynthia Clawson
*****Please LIKE and SHARE these posts. It is really important to get CCM Classic's number up and I do not ask much from you all. So please help me out here.

Please join The CCM Classic Group: https://www.facebook.com/groups/787650775176575
GET Your FREE ANDROID APP at: https://play.google.com/store/apps/details...

Or You Apple App at: https://apps.apple.com/us/app/ccm-classic-radio/id966557285
PLEASE LIKE US AND SHARE US AND RATE OUR APP.

I hope that you will tune in!

Many Blessings
Michael Lederer

back to list