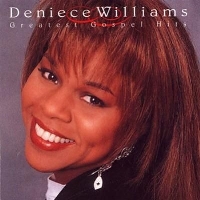 CCM Classic's Gospel Monday
Greetings,
I hope that you had a nice, relaxing weekend.
TRADING PLACES
We have our brothers and sisters in Cuba flying the American flag because they understand how great America is. They've been provided with excellent information about how America is the land of the free and a land of unlimited opportunity.
Now we have reporters out on the streets interviewing folks, many who are youth, who say that the American flag is nothing more than a piece of cloth, that America is a racist country and basically no good.
So why not trade places? Just maybe after some time they will see who was right and who was wrong:)
Ok, enough of that, let's get down to business. We are headed into Monday July 19, Gospel Monday. A little Elvis, Gaither, Crabb Family and more awaits you!

Just to remind you, the scheduling and posts are now present on the CCM Classic website with a link from FB taking you there.

*****Please LIKE and SHARE these posts. It is really important to get CCM Classic's number up and I do not ask much from you all. So please help me out here.

Please join The CCM Classic Group: https://www.facebook.com/groups/787650775176575
I am having my content re-written on the website which will talk about the partnership with a very significant world-wide ministry. I am very excited about this!

Here Is The Schedule for Monday, July 19
7AM Album "The Crabb Family Greatest Hits"
8:30AM Album "Just Imagine" Ivan Parker9:45AM Album "Blends & Rhythms " Jake Hess & The Imperials
10:30AM Album "Free To Fire " The Imperials
12PM Album "Deniece Williams Greatest Gospel Hits"
1:30PM Album "It's True" Ivan Parker
3PM Album "Elvis Presley Ultimate Gospel"
4:30PM Album "Can't Stop Talking About Him" Gaither Vocal band
6:15PM Album "Blends & Rhythms " Jake Hess & The Imperials
7PM Album "The Crabb Family Greatest Hits"

Or GET Your F​REE ANDROID APP at: https://play.google.com/store/apps/details..
Or You Apple App at: https://apps.apple.com/us/app/ccm-classic-radio/id966557285 PLEASE LIKE US AND SHARE US AND RATE OUR APP.

I hope that you will tune in!

Many Blessings
Michael Lederer

back to list