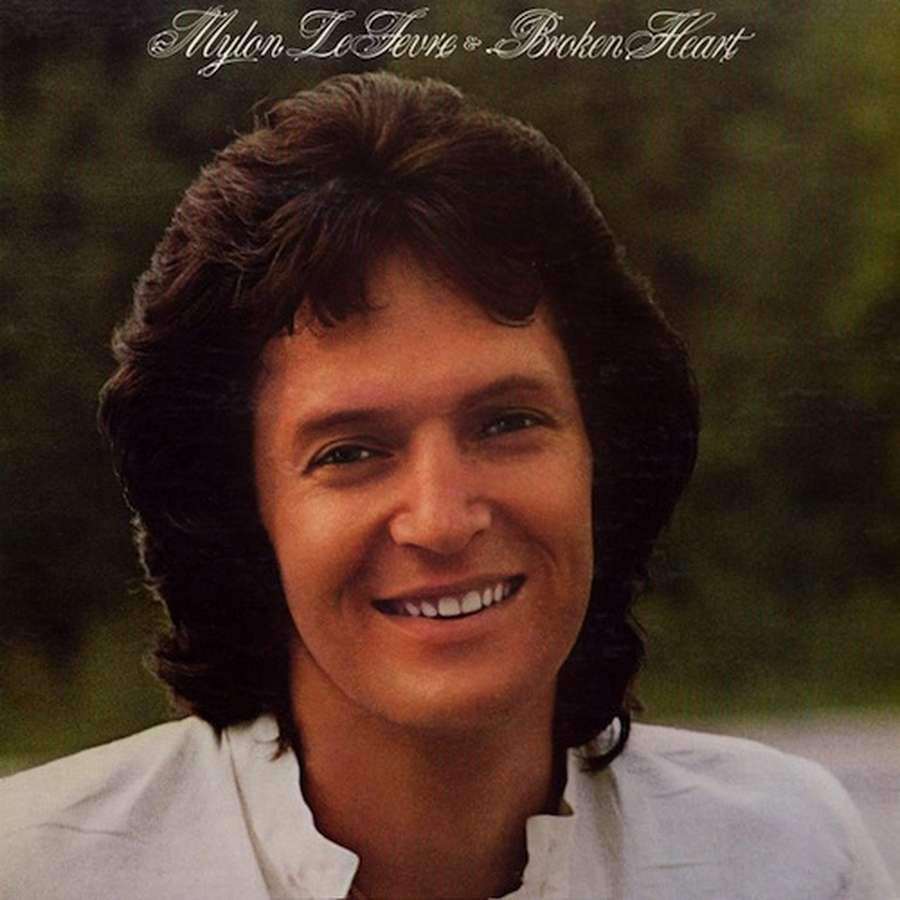 Today CCM Classic Is Playing The Music as Well As An Interview With Mylon LeFevre Who Just Went Home To Be With The Lord!
Friends,
As I shared with you yesterday, today Tuesday September 12 is a tribute to Mylon LeFevre and below is a Piece Written By CCM Classic Contributor "Jeff Miller" and Thanks To Philip Mayabb for putting the playlist together.
Yesterday (9/9/23) we learned that Mylon Lefevre, one of Christian Music's greatest of greats, passed into eternity. Mylon has joined Carman, Michael Bloodgood and Andre Crouch to name a few, who have also recently entered into their eternal reward.
Throughout the day yesterday, my social media feed was inundated with posts honoring Mylon Lefevre. I shared one from a friend of mine who went forward at a Mylon & Broken Heart concert in 1988, and shared, among many other things, how Mylon's ministry that night touched his heart and what Mylon said to him backstage. That post has (at the time of this writing less than 24 hours later) nearly 100 likes and more than 20 shares from complete strangers. Why? Because they can easily remember the kind of impact his ministry and other like him had on their own lives. As successful as he was in the Christian music scene in the 1980s (among the top five Christian artists of the time), it wasn't just his music that drew us, but it was the impactful lyrics, sincere heart and Holy Spirit that resonated through the music that most touched us. It was something different and more wonderful than what the World had to offer in secular music, even though the production was always of higher quality.
I recently shared a Youtube post of a 1986 Mylon Lefevre concert (time stamped for brevity) recorded from a VHS camcorder. Though it's of typical home recording quality for the time period (which is not very good), you can still sense the Spirit years later.
And the same can be true of other artists whose music hasn't been in print for decades. If you go to YouTube, Spotify, or dig out your old cassettes, CDs and LPs, you can still sense the Spirit coming through. God is still using these artists' faithful works in such a wonderful, life changing way–whether they have passed on or just retired. Because of their faithfulness to commit to the Lord their gifts and talents, He multiplied them to reach the masses, and is still doing so to this day.
Thank you, Mylon Lefevre, Carman, Andre Crouch, Kenny Marks, Rick Elias, Rich Mullins, Mark Heard, Keith Green, Larry Norman and Dana Key for your faithfulness. Even though you may not be here anymore, the Spirit is still alive at work in your past faithfulness.
And to those who have not left us yet, who are too many to name (as my father would say, it's better to give someone their flowers before the funeral), thank you for setting aside your families and yourselves for the sake of the Call. Jeff Miller
Did you know that if you have Bluetooth in your car, you can tune into CCM Classic Radio?
*****Please LIKE and SHARE these posts. It is really important to get CCM Classic's number up and I do not ask much from you all. So please help me out here.

Please join The CCM Classic Group: https://www.facebook.com/groups/787650775176575

Here Is The Schedule for Tuesday, September 12
12AM Mylon LeFevre CCM Classic Interview /Show 1
1AM Mylon LeFevre CCM Classic Interview /Show 2
2:30AM Album "Big World" Broken Heart
4:30AM Album "Greatest Hits" Mylon & Broken Heart
6:30AM Album "Brand New Start" Mylon & Broken Heart
8AM Album "Live Forever" Mylon & Broken Heart
9AM Album "More" Mylon & Broken Heart
10AM Mylon LeFevre CCM Classic Interview /Show 1
11AM Mylon LeFevre CCM Classic Interview /Show 2
12AM Album "Crack The Sky" Mylon & Broken Heart
1PM Album "Greatest Hits" Mylon & Broken Heart
2PM Album "Face The Music" Mylon & Broken Heart
3PM Album "Big World" Mylon & Broken Heart
4PM Album "Crank It Up" Mylon & Broken Heart
5PM Album "Sheep In Wolves Clothing" Mylon & Broken Heart
6PM Album "Look Up" Mylon & Broken Heart
7:30PM Mylon LeFevre CCM Classic Interview /Show 1
8:30PM Mylon LeFevre CCM Classic Interview /Show 2
10:30AM Album "Brand New Start" Mylon & Broken Heart
GET Your FREE ANDROID APP at: https://play.google.com/store/apps/details...

Or You Apple App at: https://apps.apple.com/us/app/ccm-classic-radio/id966557285
PLEASE LIKE US AND SHARE US AND RATE OUR APP.

I hope that you will tune in!

Many Blessings
Michael Lederer

back to list