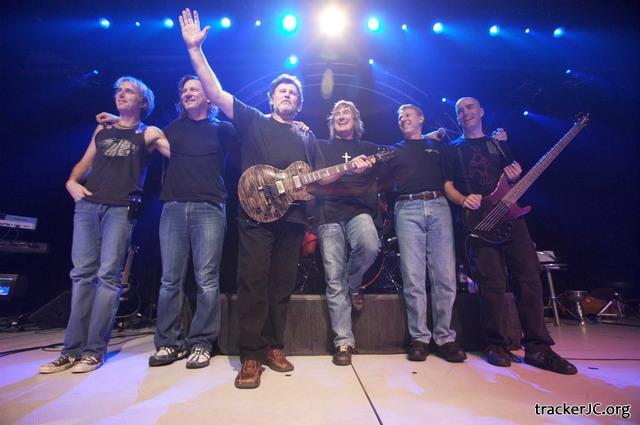 Another Great Day On CCM Classic Radio
Greetings Friends,
On My way back to Dallas and getting this done early so that I don't miss a lick. I hope that you have been enjoying the newly added music. Once again, I have added one new album for tomorrow; "Come Together" by Third Day.
I must say that this government administration is a nightmare but what is really bothering me these days is that people drank the Kool-Aide. They hated trumps personality so much, regardless of all of the successful policies that he brought to the table, that they voted for this nightmare. I often say that people hated Winston Churchill regardless of his succesfull leadership. If not for him, the folks of England would be speaking German. Please do not make the same mistake in these next elections. YOUR VOTE COUNTS!!!!
Now Back To The Music

*****Please LIKE and SHARE these posts*****

Join The CCM Classic Group: https://www.facebook.com/groups/787650775176575


Here Is The Schedule for Wednesday, January 19
7:30AM Album "What Matters Most" Cheri Keaggy
9AM Album "Come Together" Third Day
10:30AM Album ""Some Kind Of Zombie" Audio Adrenaline
12PM Album "A Liturgy, A Legacy and a Ragamuffin Band" Rich Mullins
1:30PM Album​ "Don't Get Comfortable" Brandon Heath
3PM Album "Cosmic Cowboy" Barry McGuire
4PM Album "New World Order...Switchfoot
5:30PM Album "Watercolour Ponies" Wayne Watson
7PM Album "Petra Farewell"
9PM Album "Wow 1996" Various Artists
GET Your FREE ANDROID APP at: https://play.google.com/store/apps/details...

Or You Apple App at: https://apps.apple.com/us/app/...
PLEASE LIKE US AND SHARE US AND RATE OUR APP.

I hope that you will tune in!

Many Blessings
Michael Lederer
back to list