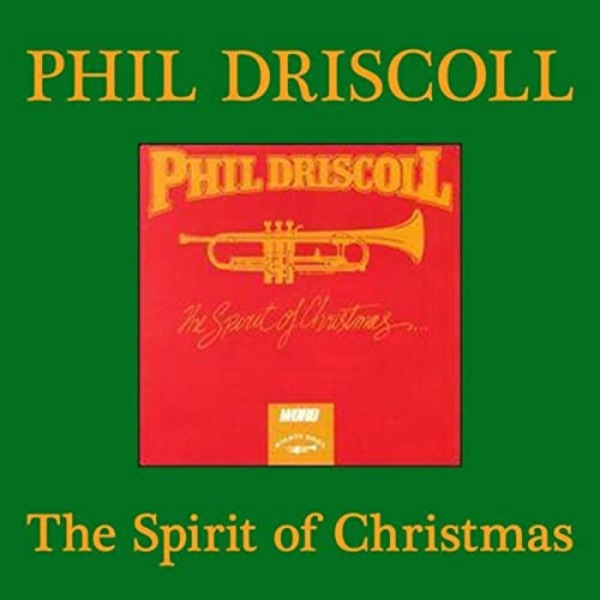 Tune Into The Best Christmas Music Anywhere At CCM Classic Radio
Greetings Friends,

Thursday, December 9 is quickly coming and with it are three great new Christmas Albums "Light of Soul" tobyMAC, "Welcome Inn" Phil Keaggy
and "The Spirit of Christmas" Phil Driscoll. We are really digging into Christmas now and there is soooo much more music to program. Just a reminder that Philip Mayabb will be doing some programming I hope next week while I am out of town. He told me that he has some real cool music in his wheel house and I am excited to see what he has up his sleeve.
CCM Classic is playing THE BEST Christmas Music. Please spread the word!!!!

Please consider making a yearend donation to CCM Classic. We are a non for profit, 501 c3 ministry that relies on support in order to continue to do what we do. Just follow this link___https://www.paypal.com/donate?token=7Vd23NKnt8ZhCR1hYbLEaY9_dmcF9xFSFhD3AMh2zy_j8poMyNPxg3dUjlSxMzv0hBEr-tvLsmA7zu9G
*****Also, Please LIKE and SHARE these posts*****

While You're At It, Please join The CCM Classic Group: https://www.facebook.com/groups/787650775176575
Here Is The Schedule for Thursday, December 9
3AM Album "Christmas With The Imperials"
5AM Album "A Nehosoul Christmas" A Nehosoul Band
6M Album "Shake" John Schlitt
7AM Album "Light of Christmas" tobyMAC (NEW)
8:30AM Album "Tennessee Christmas" Point of Grace
9:45AM Album "Action" Steve Archer
10:30AM Album "Welcome Inn" Phil Keaggy (NEW)
12PM Album "The Miracle of Christmas" Michael W Smith
1PM Album "With Footnotes" 2nd Chapter of Acts
2PM Album "The Spirit of Christmas" Phil Driscoll
3PM Album "Heaven To Earth" Michael English
4PM Album "Holm For Christmas" Dallas Holm
5PM Album "Reason To Live" Jaime Jamgochian
6PM Album "Light of Christmas" tobyMAC
7:30PM Album "Welcome Inn" Phil Keaggy (NEW)
9PM Album "Wow Christmas 2005" Various Artists and Groups
GET Your FREE ANDROID APP at: https://play.google.com/store/apps/details...
Or You Apple App at: https://ccm-classic.prod01.oregon.platform-os.com/blog/ccm/fb-post-tuesday-8.3.2021
PLEASE LIKE US AND SHARE US AND RATE OUR APP.
I hope that you will tune in!
Many Blessings
Michael Lederer
back to list