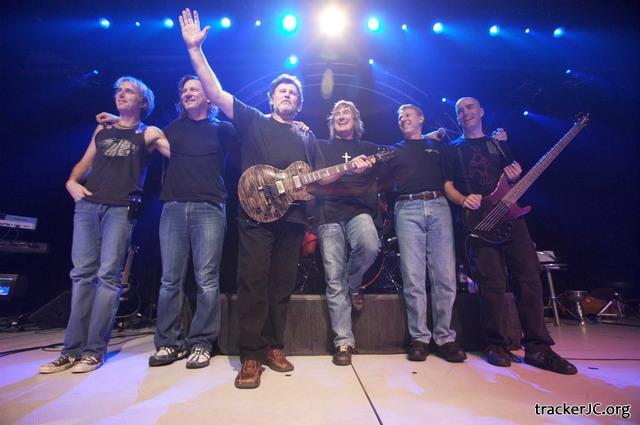 Petra Farewell by Jeff Miller
Petra: Farewell
We wished it would never come to an end. But we knew that someday in the future, it would have to.
In 2005, Petra released a CD and accompanying DVD of their final tour after 33 years of ministry.
It seems appropriate for a band with this kind of longevity (and arguably the best band in Christian rock history) to have released a live CD and DVD of their final tour–and sad to have not seen other bands do the same thing. Here, we get a fair mix of Petra's greatest hits over the years, including songs from their final studio albums, but unfortunately none from their early (1970s) years.
Though every worthy song over the previous 30-plus years couldn't have been put into one farewell concert (could it?), they did include a dozen of their greatest, plus they appropriately condensed a few more into two lengthy medleys–simply titled "Rock Medley" and "Acoustic Set."
A plus for this particular recording was having had former bandmates Greg X. Volz and John Lawry show up. Though it was for only a few songs, it was still a highlight nonetheless.
The recording maintains the raw 'live' feel of a concert, and (seemingly) dispenses the added 'stuff' that sometimes finds its way into a studio's mixing board later on to make a live album more polished.
This was a great way for the band to give fans the Schlitt-era concert recording they've always wanted, plus a Volz reunion and an appropriate keepsake to cap off the end of a phenomenal band's phenomenal career.
back to list