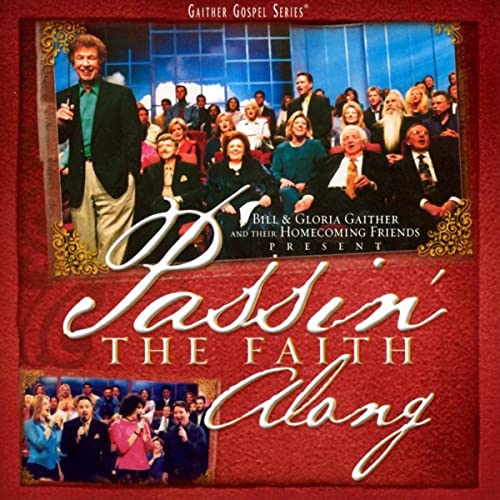 Playing The Legends of Christian Music on CCM Classic Radio
Hey Guys and Gals,

I hope that you have been enjoying the music thus far this week. Thanks to Philip Mayabb, the selection has been superb. He is still having computer problems so here I am once again. Philip has been a great friend to CCM Classic as well as to me.
We have a special "Legends Day" programmed thanks to Mr. P; how exciting!
Thursday, September 23 is creeping up on us and I must say that the weather change has been glorious. I hope that you are experiencing this as well.
Did you know that if you have Bluetooth in your car, you can tune into CCM Classic Radio?
*****Please LIKE and SHARE these posts. It is really important to get CCM Classic's number up; THANKS!!!!

Have you joined the CCM Classic Group? If not, why?
Please join The CCM Classic Group: https://www.facebook.com/groups/787650775176575

Here Is The Schedule for Thursday September 23:7AM Album "Passing The Faith Along" Gaither Vocal Band
8AM Album "Never Alone" Amy Grant9:30AM Album "All That Matters" Dallas Holm & Praise10:30AM Album "Not of This World" Petra11:30AM Album "Point of Grace" Self Titled
1PM Album "Get Me Out of Hollywood" Randy Stonehill
2PM Album "Blame It On The One I Love" Kelly Willard
3:30PM Album "Soldiers of The Light" Andrus, Blackwood & Co
4:30PM Album "Singer Sower" 2nd Chapter of Acts
6PM Album "i2 (eye)" Michael W Smith
7PM Album "Another Time, Another Place" Sandi Patty

GET Your FREE ANDROID APP at: https://play.google.com/store/apps/details...

Or You Apple App at: https://apps.apple.com/us/app/ccm-classic-radio/id966557285 PLEASE LIKE US AND SHARE US AND RATE OUR APP.

I hope that you will tune in!

Many Blessings
Michael Lederer


back to list