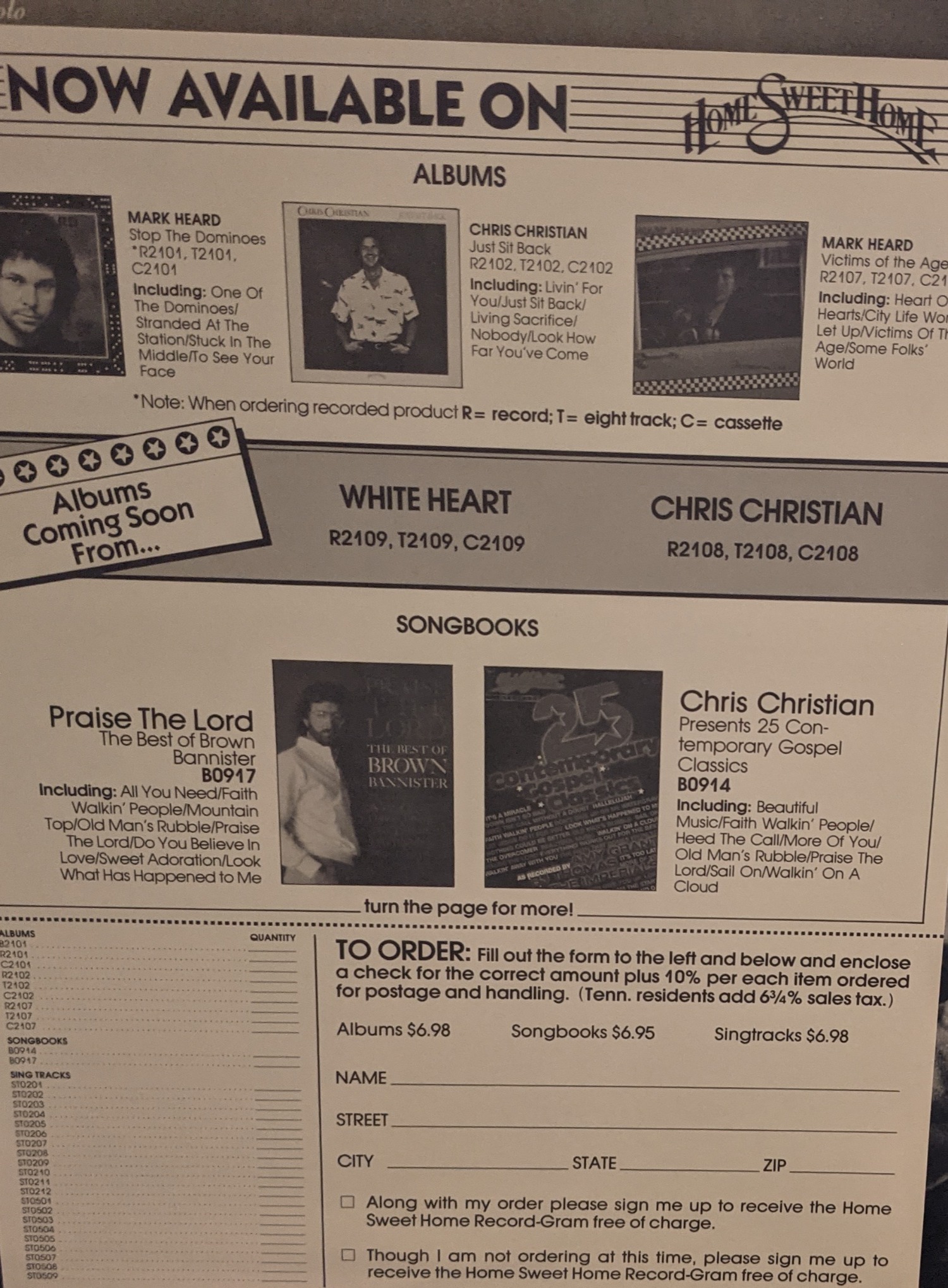 Welcome To Tuesday, March 1 on CCM Classic Radio
Greeting Friends,
Welcome to another day with CCM Classic Radio! I need to take a minute and give a HUGE THANKS to Philip Mayabb who has help down the fort for the past week. I was involved in my final move to Fredericksburg, Texas from Dallas. We had a 10x12trailer and a 26-foot truck filled to the brim.
On top of all of this we got stuck in a hotel for 2 days because of an ice storm. We are here and now begins the process of putting things away. What a journey it has been. I could not have done this without the help of Philip, so once again, Thank You!
It is a heartbreak with what is going on with Russia; we need to keep praying for the Ukraine people and for a Victory for Ukraine. Everything seem so unimportant when you see what these people are going through.
Well, on with the music and I have a really nice day planned and here it goes: Oh yeah, I have 2 Vinyl albums playing twice and they are Steve Archers "Solo" album and Phil Keaggy's "Town To Town" Album"

*****Please LIKE and SHARE these posts*****

Join The CCM Classic Group: https://www.facebook.com/groups/787650775176575
Here Is The Schedule For Tuesday, March 1
6:30AM Album "How The West Was One Disc 1" 2nd Chapter of Acts & Phil Keaggy
8AM Album "How The West Was One Disc 2" 2nd Chapter of Acts & Phil Keaggy
10AM Vinyl Album "Solo" Steve Archer
11:30PM Album "I Believe" Aaron Neville
1PM Vinyl Album "Town To Town" Phil Keaggy
2:30PM Album "The River" Allies
4PM Show "Man With a Mission" Allies
5:30PM Show "Wow Hits 2016 " Various Artists_2hr.15min.
8PM Album "Songtailor" Tim Sheppard
9:30PM Vinyl Album "Solo" Steve Arche
11PM Vinyl Album "Town To Town" Phil Keaggy
GET Your FREE ANDROID APP at: https://play.google.com/store/apps/details..
Or You Apple App at: https://apps.apple.com/us/app/ccm-classic-radio/id966557285
PLEASE LIKE US AND SHARE US AND RATE OUR APP.

I hope that you will tune in!

Many Blessings
Michael Lederer
back to list